Learn Business Analysis Skills Today
Learn how to leverage your existing skills and
experience to transform your career as a
Business Analyst without a technical degree
or experience.
---

Hey there! I'm Eno Eka

I'm the Founder of The Business Analysis School, an award-winning business analysis coach and consultant and have been recognized globally by Forbes, IIBA, RBC Women of Influence, Universal Women's Network, and many others.
In addition to being a Business Analysis Career Coach that is helping professionals grow their income to over $100,000+, I am also a Course Instructor at the University of Manitoba and I volunteer as a Mentor and Coach for several immigration programs. I am passionate about helping others reach their goals and create the life they have always dreamed of. I've done it for myself and helped many others do the same - and I want to help you create the life you want too.
My company, Eny Consulting, is an IIBA® Endorsed Educational Provider and ScrumStudy Training Provider which means that the training programs we provide count toward professional development hours for our students. Over the past 5 years, I've helped over 5000 people get their dream careers in Business Analysis.
The coaches in the Business Analysis School are experienced in all areas of Business Analysis, Project Management, Agile, Scrum, Lean, Six Sigma and Product Management.
Global Students Community
Grow and expand your network with our expanded community of students from all over the world who are also learning how to be World Class Business Analysis Professionals.
Our courses are fully up to date and aligned with the global best practices in the real world of Business Analysis. We are constantly updating our programs to ensure we keep up with global trends. Our courses and programs are endorsed by the IIBA and Scrumstudy.
Receive mentorship from Business Analysis Professionals and Leaders from around the world to help you grow in your business analysis journey. You are never alone.
OUR STUDENTS WORK IN COMPANIES SUCH AS
Hear what our past students have to say!
Over the last 3 years, we have helped over 5000 people get their dream careers in Business Analysis.
---
---
Meet Susan who landed 2 job offers in 2 months as a Business Analyst and is now working with the Government of Canada.
---
Meet Fisayo - From Sales to IT Business Analyst & Scrum Master in New York, USA.
Also, read what our students have to say!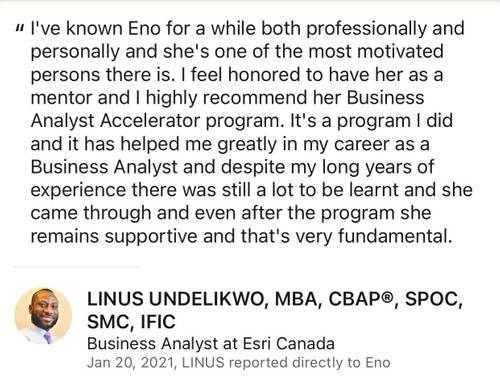 ---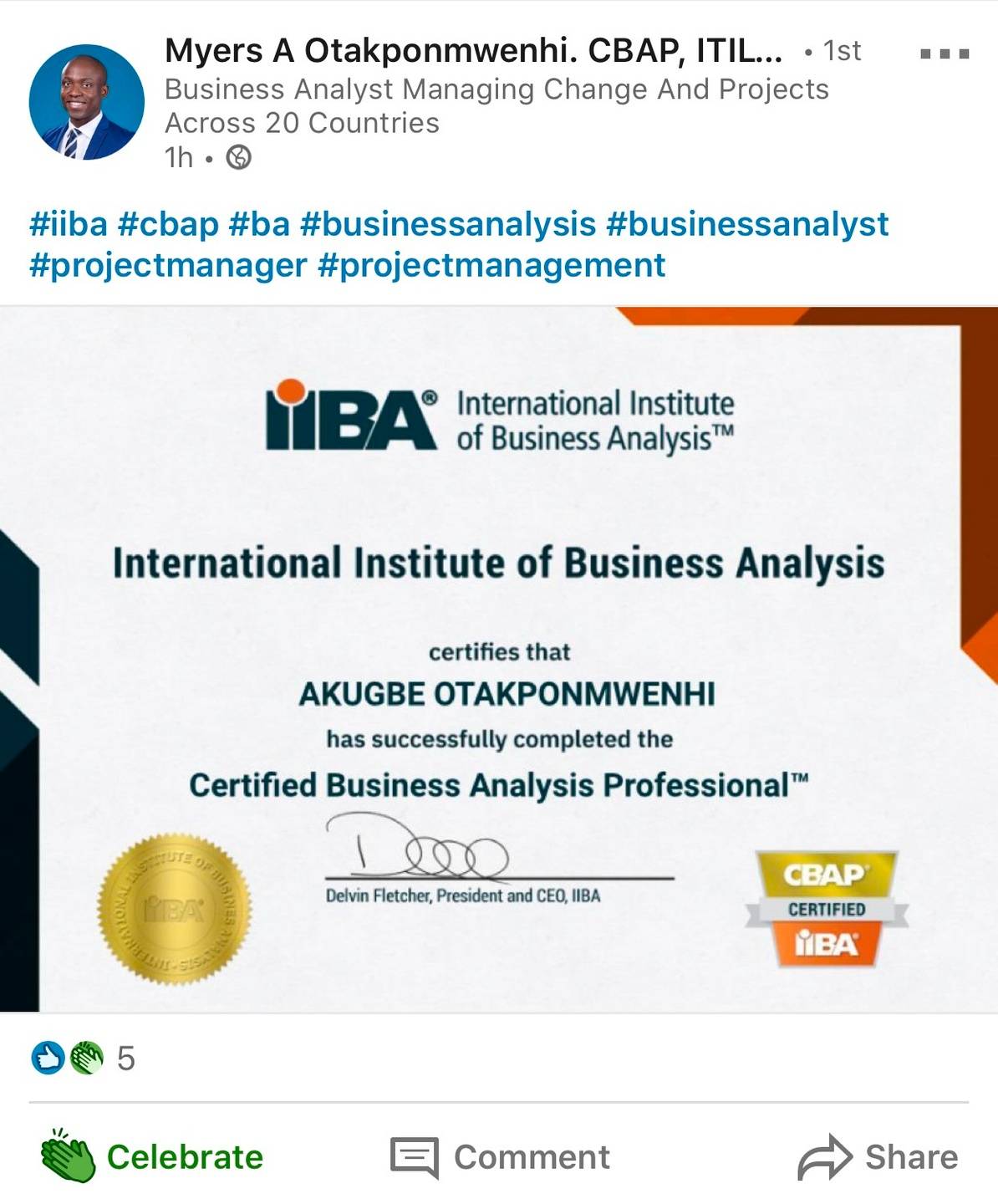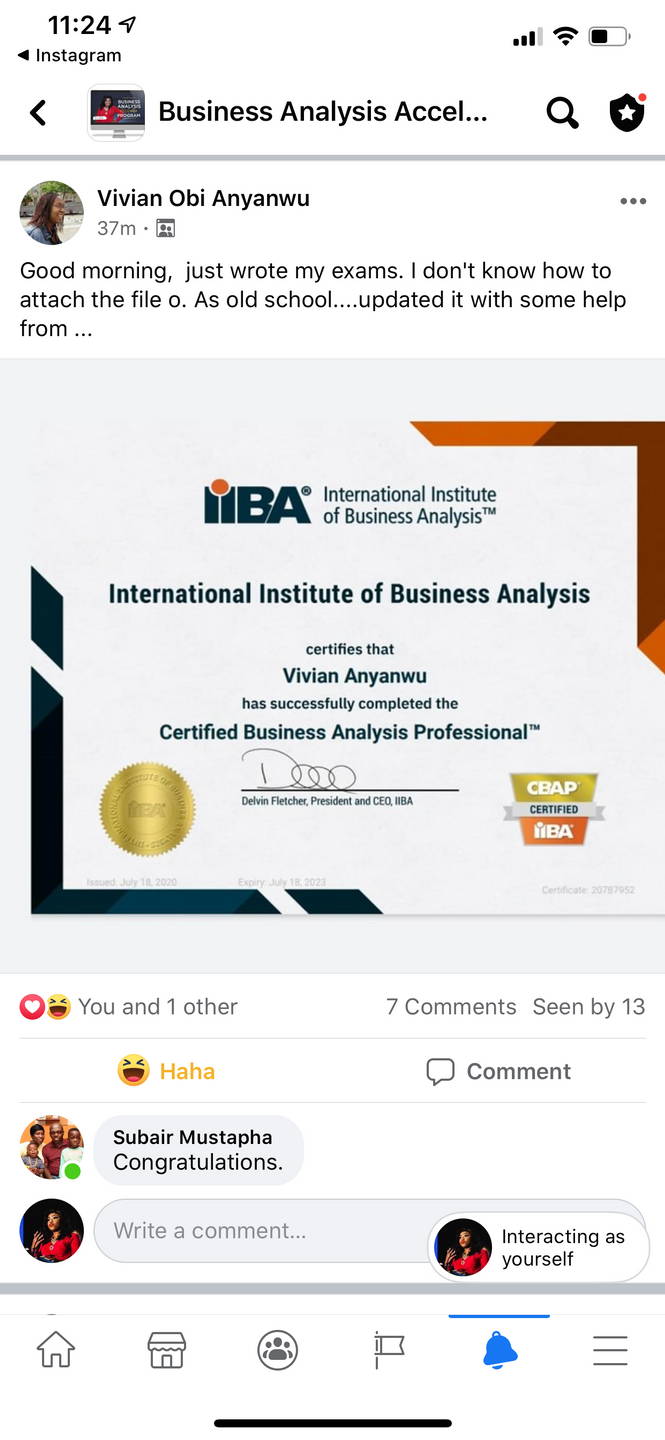 ---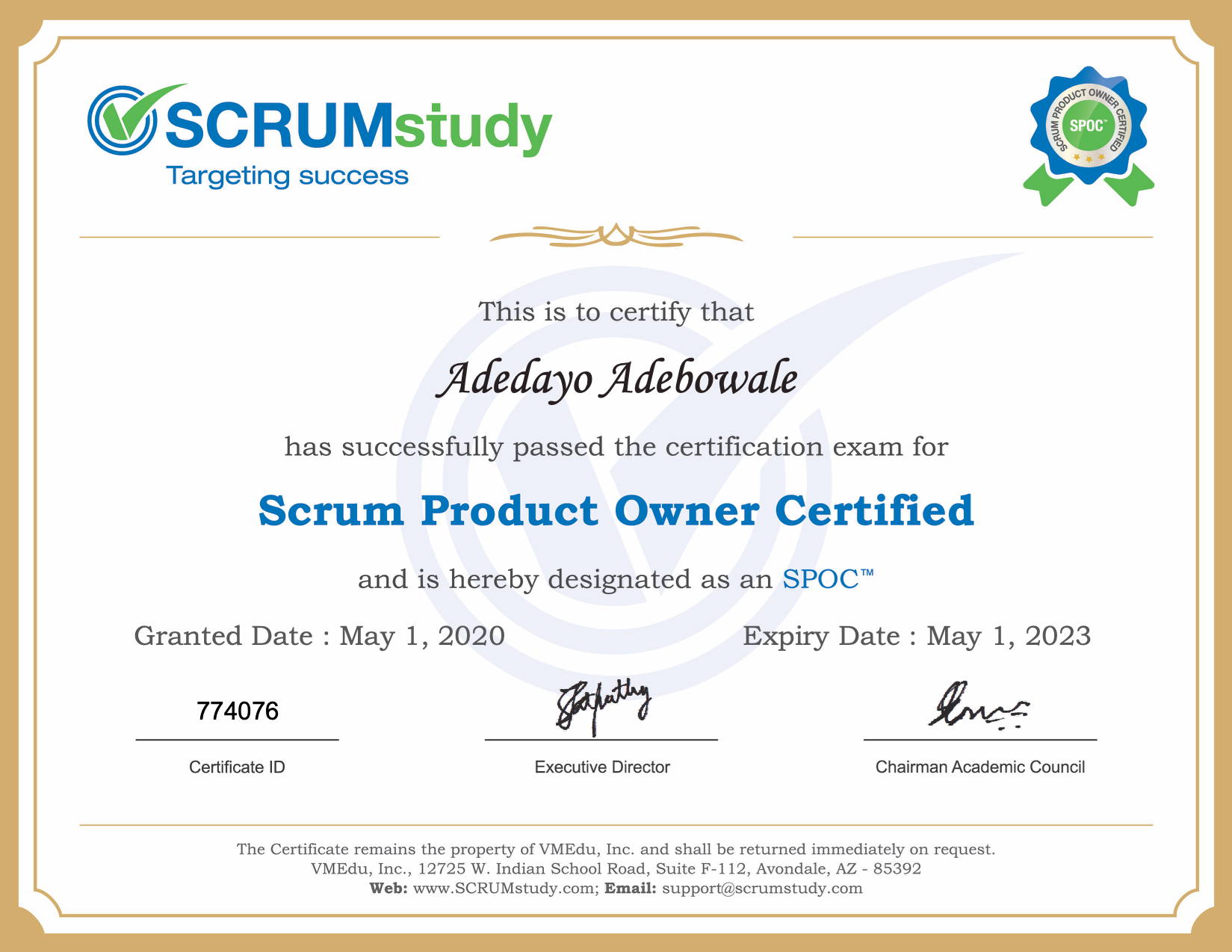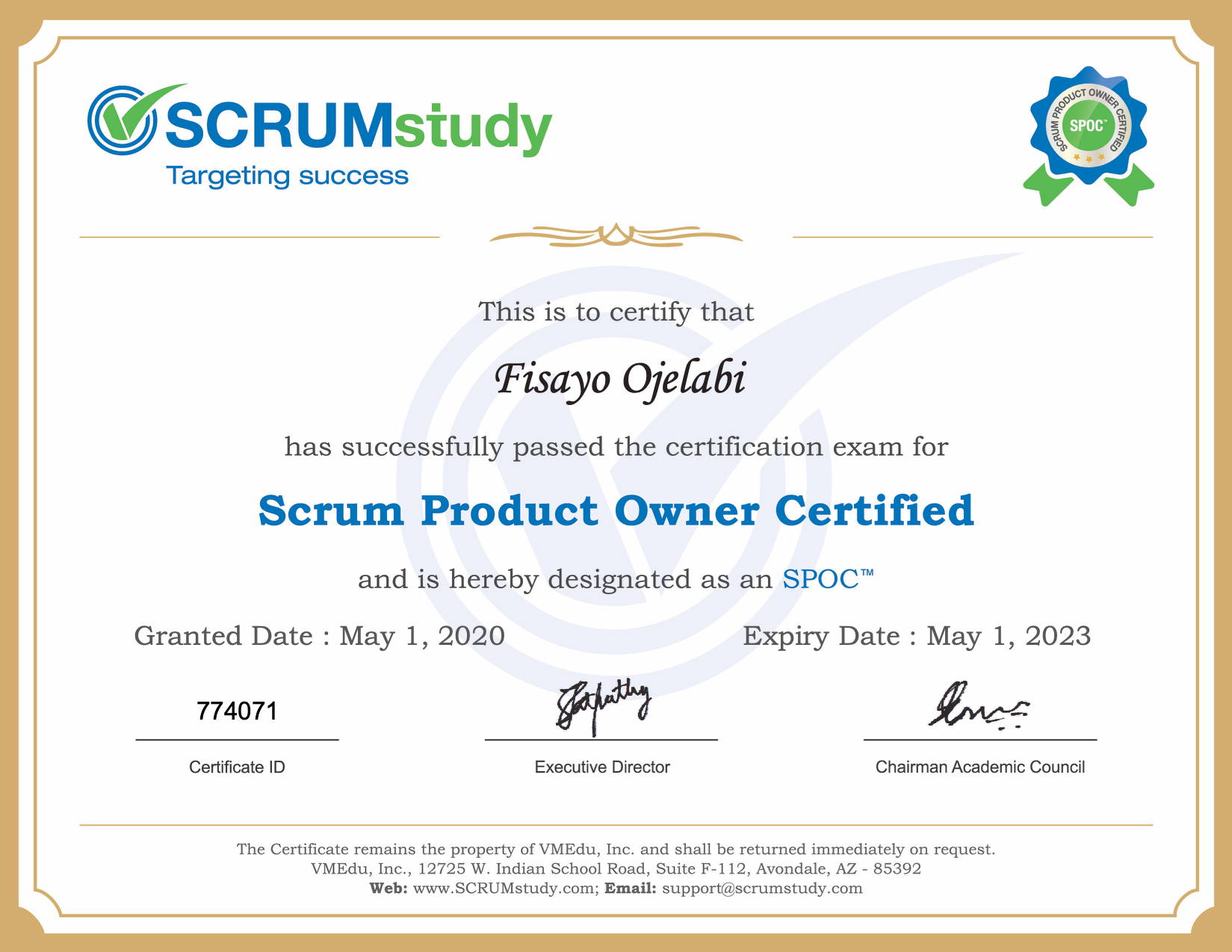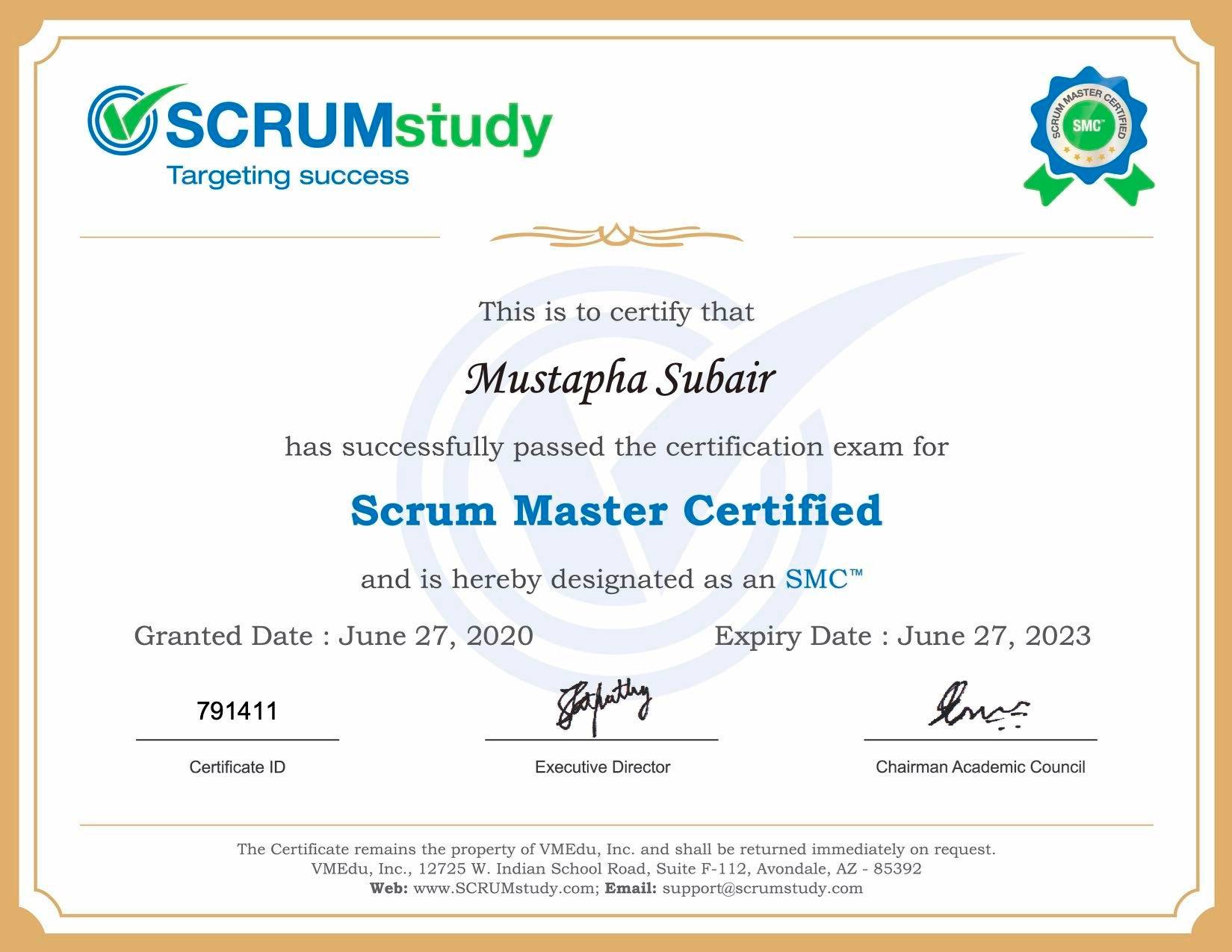 Meet some of our students and alumni working as Business Analysts across different industries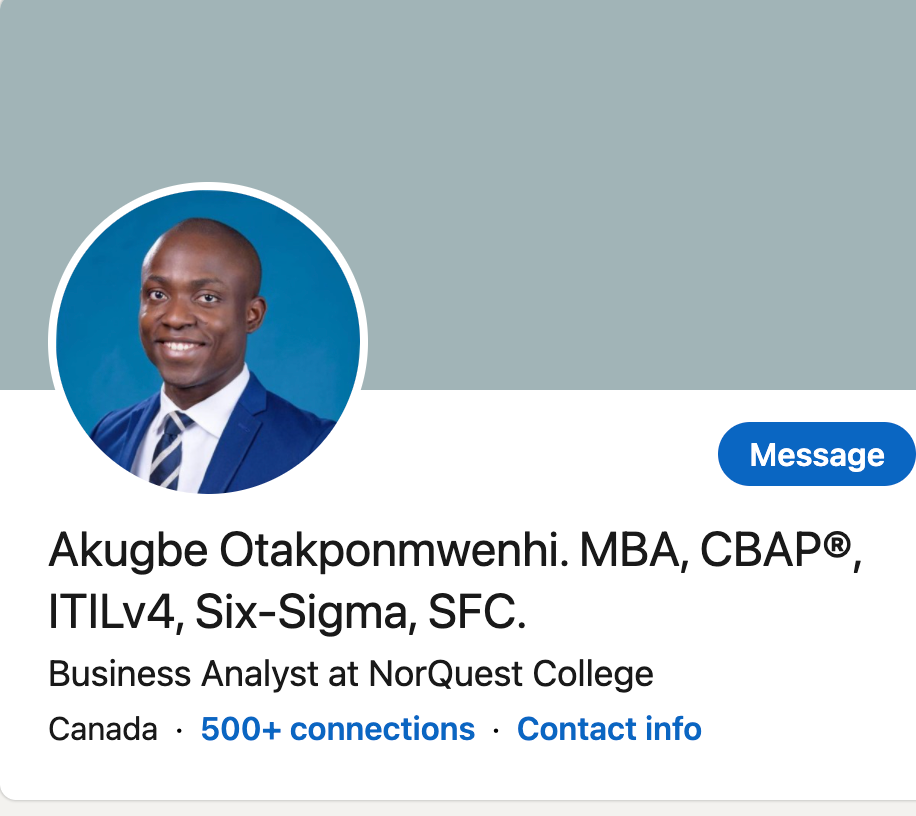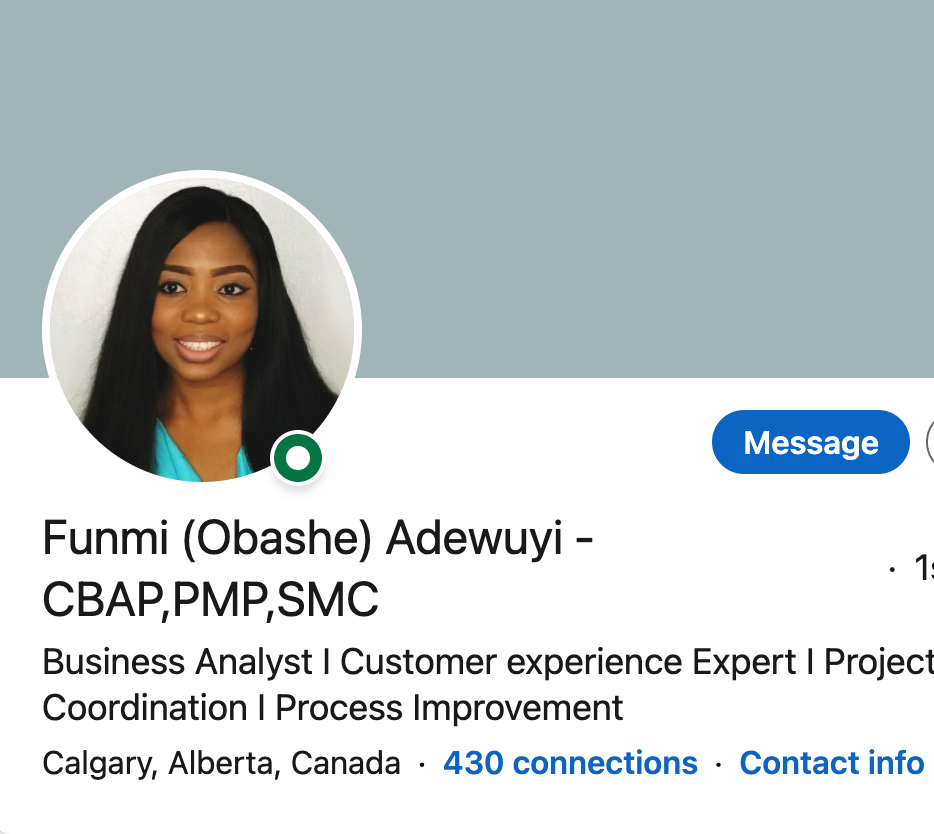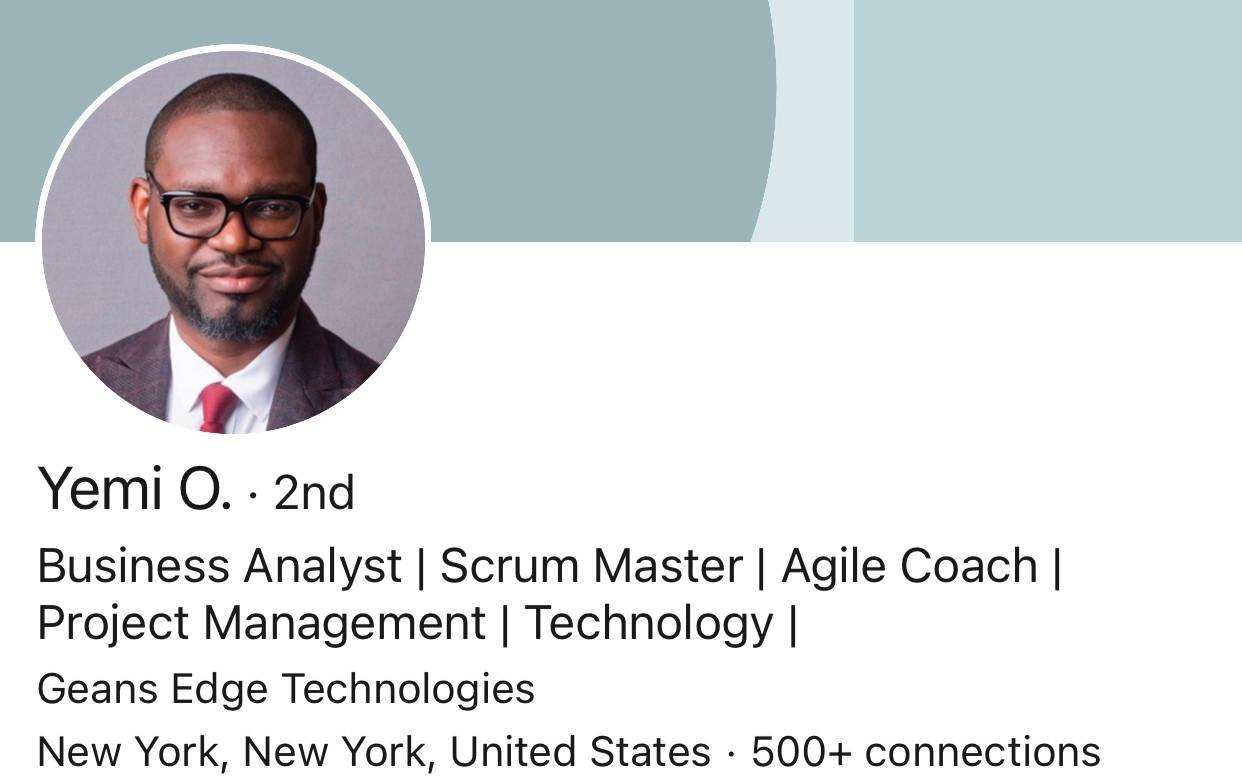 ---
---
SUBSCRIBE TO OUR NEWSLETTER
Recieve our latest offers, guides and more.
Eno Eka and the Business Analysis School can not and does not make any guarantees about your ability to get results, earn any money, or gain any employment opportunities with our ideas, information, tools, strategies, or training.

Nothing on this page, any of our websites, or any of our content or curriculum is a promise or guarantee of results or future earnings or employment opportunities, and we do not offer any legal, medical, tax, job placement, or other professional advice. We do not offer any employment opportunities or job placement services. Any information provided is purely education and comes with no guarantees, warranties, or promises of tangible or perceived results. Any financial numbers referenced here, or on any of our sites, are illustrative of concepts only and should not be considered average earnings, exact earnings, or promises for actual or future performance. Use caution and always consult your accountant, lawyer or professional adviser before acting on this or any information related to a lifestyle change or your business or finances. You alone are responsible and accountable for your decisions, actions and results in life, and by your registration here you agree not to attempt to hold us liable for your decisions, actions or results, at any time, under any circumstance.

This site is NOT a part of the Facebook website or Facebook Inc. Additionally, This site is NOT endorsed by Facebook in any way. FACEBOOK is a trademark of FACEBOOK, Inc.